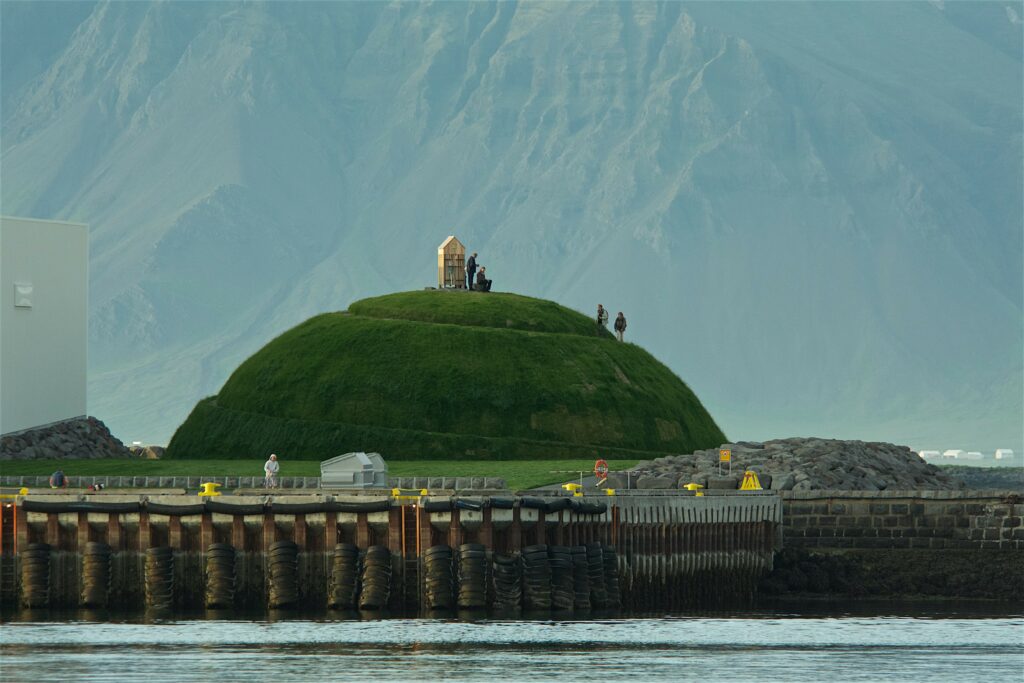 Þúfa is located by the Reykjavik harbor. The word "þúfa" in Icelandic means a tussock, but it can also mean a small mountain or a hillock. On the top is a shed for drying fish.
Þúfa is 26 X 8 meters high. The work was commissioned by the fish factory HB Grandi in 2013.
Þúfa stendur við innsiglingu Reykjavíkurhafnar. Á toppi Þúfu er lítill hjallur til að þurrka fisk.
Þúfa er 26 x 8 metrar að stærð og var reist af fiskvinnslunni HB Granda árið 2013.