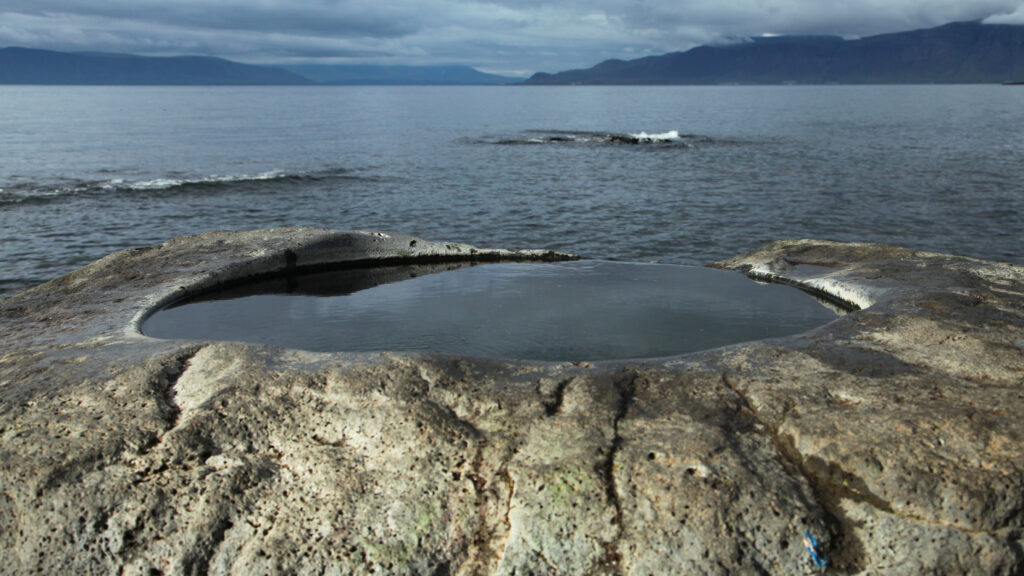 Cupstone is located by the water in the town of Seltjarnarnes, Iceland.
It is made of basalt and thermal water. Visitor can wash their feet in the water.

Bollasteinn er staðsettur við Kisuklappir á Seltjarnarnesi.
Verkið er fótabaðslaug gerð úr grásteini og hveravatni sem fengið er úr borholu þar skammt frá.